OPINION COOLER
Opinion cooler is a series of self-portraits that reflect on the limits and the power of one's perception
of truth.

Fascinated by online rage, I acknowledge through my essay "Why so Heated?" that the Internet produces loaded content as a way to keep us engaged.
In her opinion, we strangely slide to extremes as a way to defend a positive self-image. Recognizing the ambiguous, vulnerable humans behind the polished media that we create is, she believes, the first step towards a more peaceful digital life.

This series of self-portraits propose a visual translation of this conclusion. Intentionally contradictory, the photographs feature uncanny body shapes in playful cocoons. Through the variation of textures and compositions, these static 'selfies' celebrate the ever-changing nature of the self. Edited to the extreme, the pictures curiously become more honest about their own un-real aspect.

Those intriguing portraits are a visual hook for the essay that is published both online and as a physical leaflet.
To read or download the text online,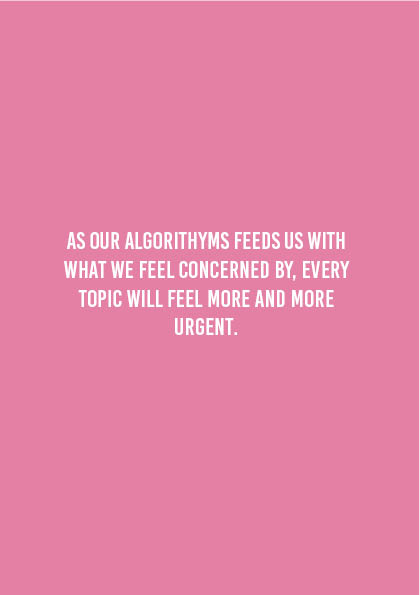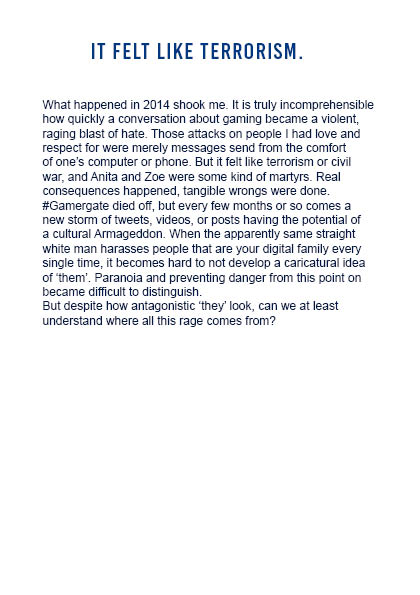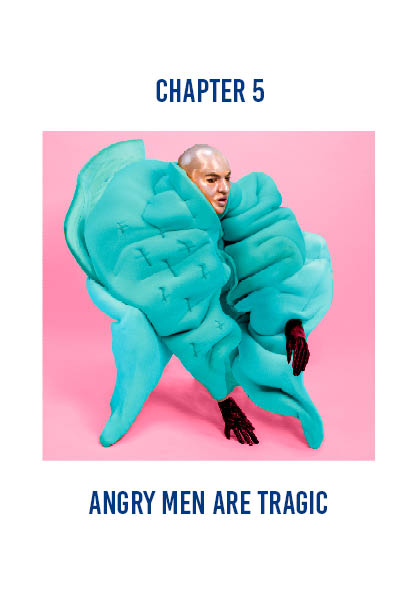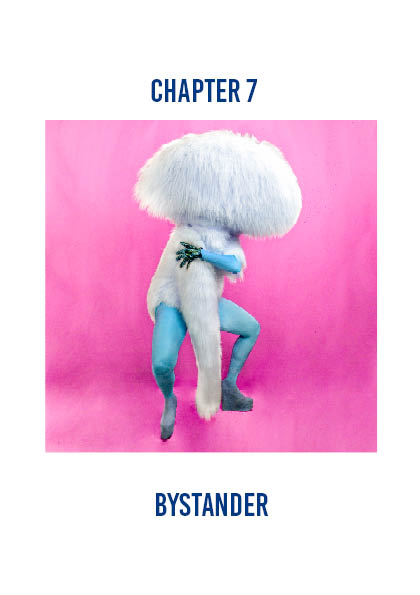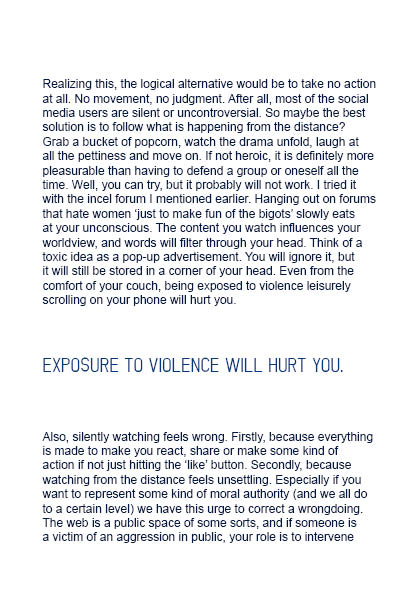 RIOTDOVE

-
an anti-fast fashion brand in disguise
.
I see the fashion we buy as a sort of food packaging but for the body: shiny, appealing, mass-produced, cheap, and close to one-use only.

Clothes are selling for the price of take-away food. And this fast consumption has a huge human and environmental impact.
New brands bring new alternatives and value more responsible productions ways, yet the lure isn't as tempting…

Riotdove offers a guilt-free pleasure with her ethical materials high craftsmanship yet wild and boisterous look!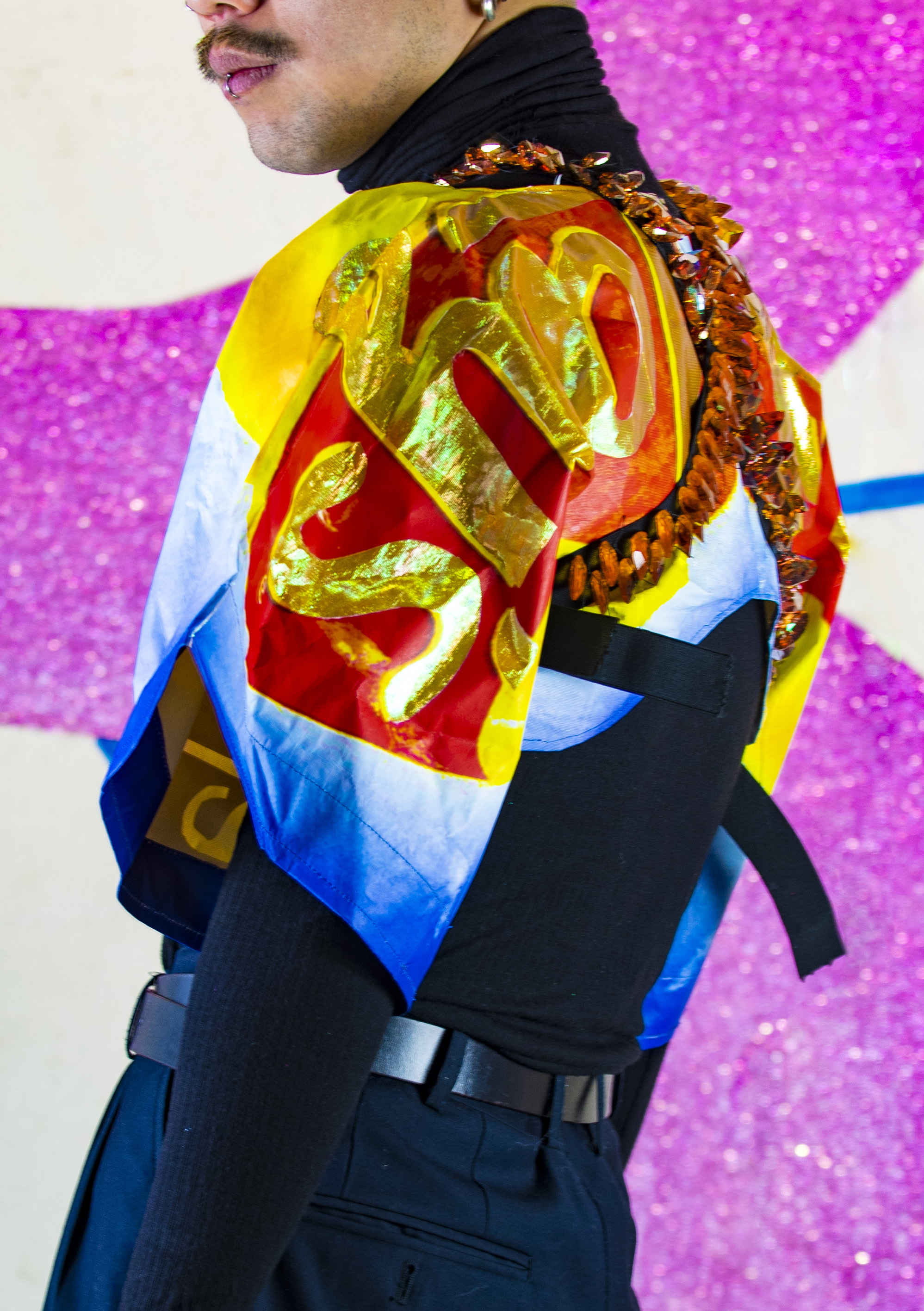 UNFAIR AND LOVELY
A celebration of dark skin that aims at preventing the use of
dangerous beauty products.
Today, light skin is sadly still a beauty canon. All around the
world, people use fairness creams to fit this ideal, despite
the risk they represent for health.
This series of jewels are inspired from the secondary effects
coming with the pursuit of fairness
.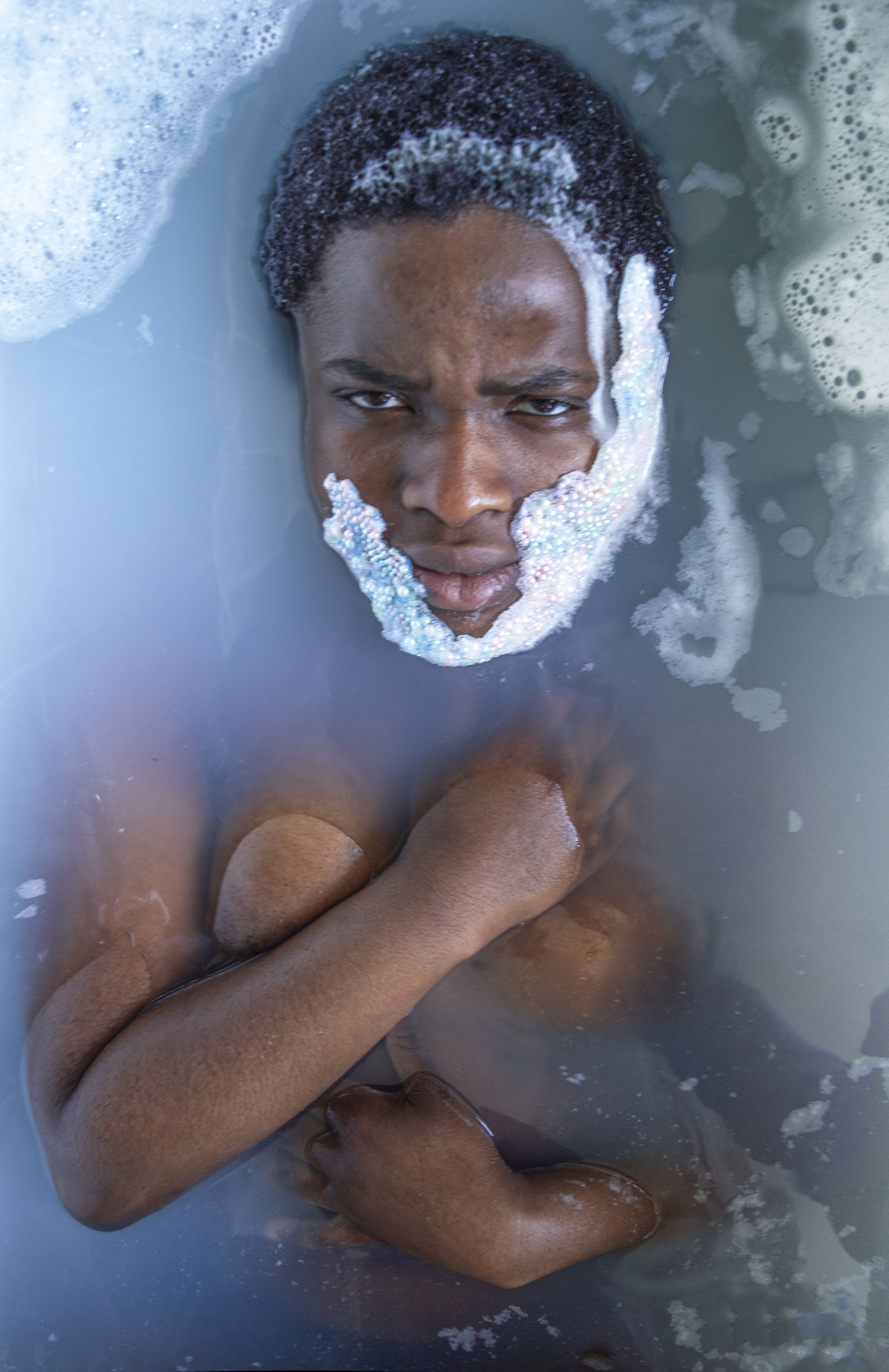 MERCURY POISONING

Some fairness creams
contain toxic substances,
like lead and mercury.
Those products lighten
the complexion but will
eventually cause the skin
to break or peel. Mercury
poisoning leads to muscle
weakness and kidney
failiure.
SKIN THINNING
Steroids can be used on
cheap fairness creams.
It blocks the ability for
the skin to produce
melanin, but also reduces the production of new skin. It results on a skin so thin its blood vessels are visible. The product is also a cause of delayed healing, bruising and
acne and hypertricosis
(abnormal production of
hair).
P.I.H. (post infection
hyperpigmentation)
Fairness cream containing
hydroquinone act as a
chemical peel. It with
remove the pigmentation
from the skin but will
make it very vulnerable
to sunlight, resulting in a
pai ful exposure. The skin
may break, leave scars
resembling burns. Even
after healing those infected tissue will appear way darker and uneven.
Vision
Communication
Photographic collages as a draft for a fictional campaign for the fashion brand Manish Arora for S/S 2019.

It is the product of an analysis of the brand's evolution, the trend predictions for Spring - Summer 2019, and my own handwriting.
I used this graphic montage as a way to give a general impression of the collection, in terms or mood, color cheme, choice of materials, silhouettes and general context.


NAKED EYE
Can your style communicate
your sexuality ?
Clothes cover our nudity but tell a lot about us,
blurring the line between exposing and preserving the intimate.
Naked eye is collection of wearable monumental prints pushing this paradox to the extreme.
For the attentive eye you can distinguish explicit depictions in those garments.